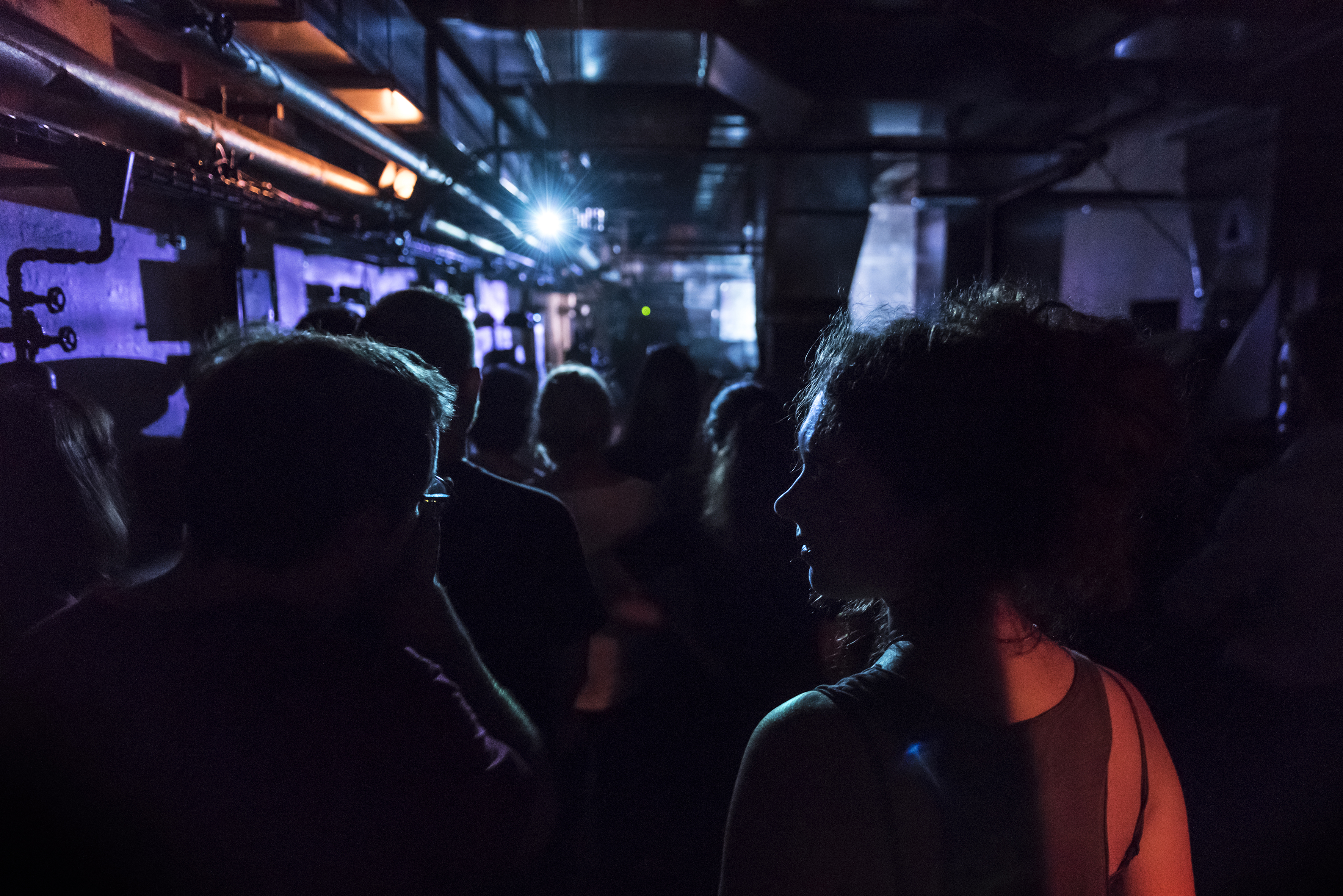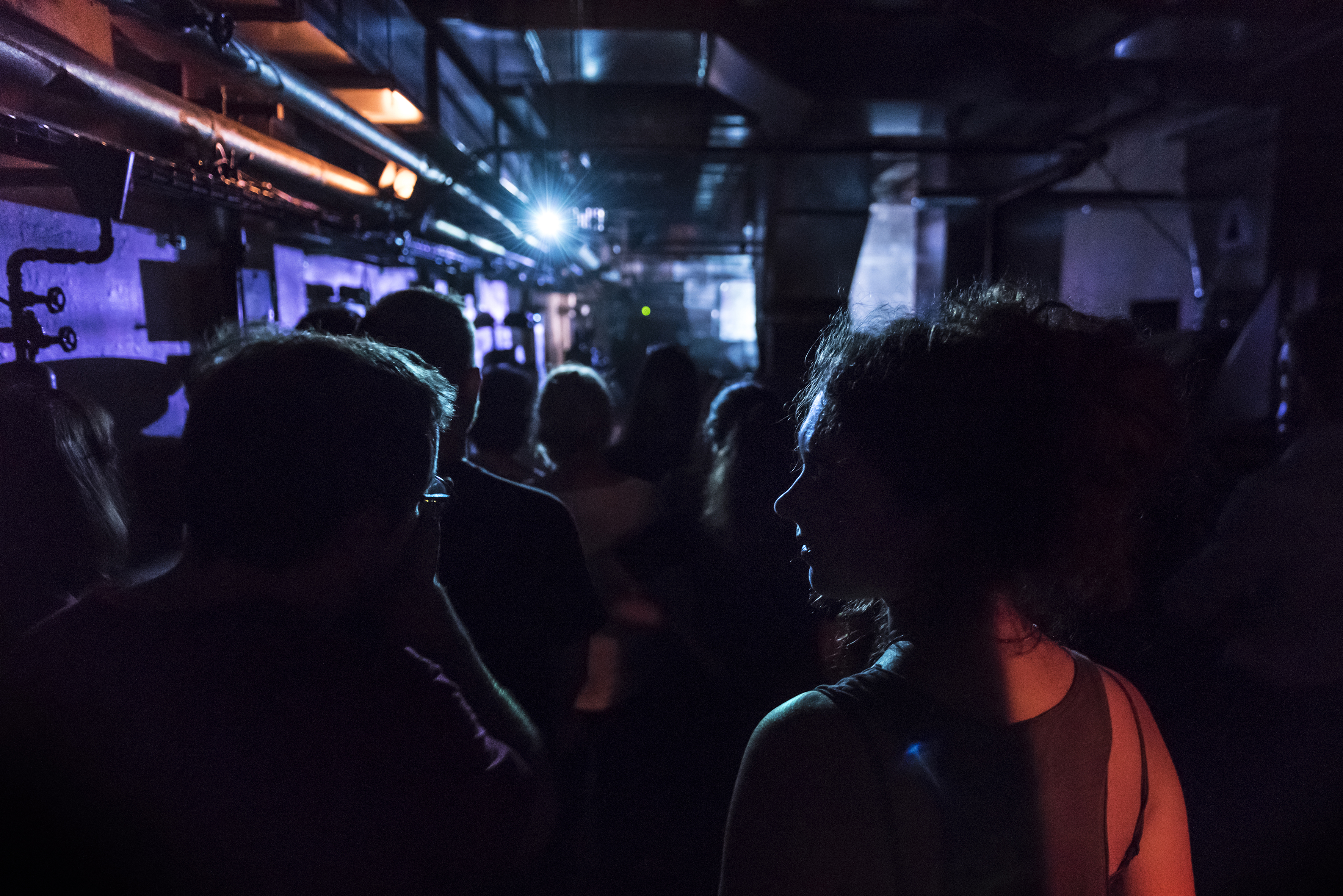 Part gig, part live art installation: totally theatre...
'One show that truly delivers the shock of the new, the most innovative presentation of live music I've ever seen – a total game-changer'
Alex Needham, The Guardian
★★★★★   'A joy inducing original' Donald Hutera The Times
★★★★   'A dark, clanking wonderland... KlangHaus isn't a concert - it's a little world' Andrzej Lukowski Time Out
★★★★   'Breathes a lungful of fresh air into gig-going and theatre alike' Maxie Szalwinska, Sunday Times
★★★★   'By turns lulls, terrorizes and invigorates the audience … an eerie but magnetic rock'n'roll mantra crashing drums, rumbling fuzz bass, lighting is either low or blinding' Fiona Shepherd, The Scotsman
'an immersive, engaging live performance that we can't recommend enough' This Week in London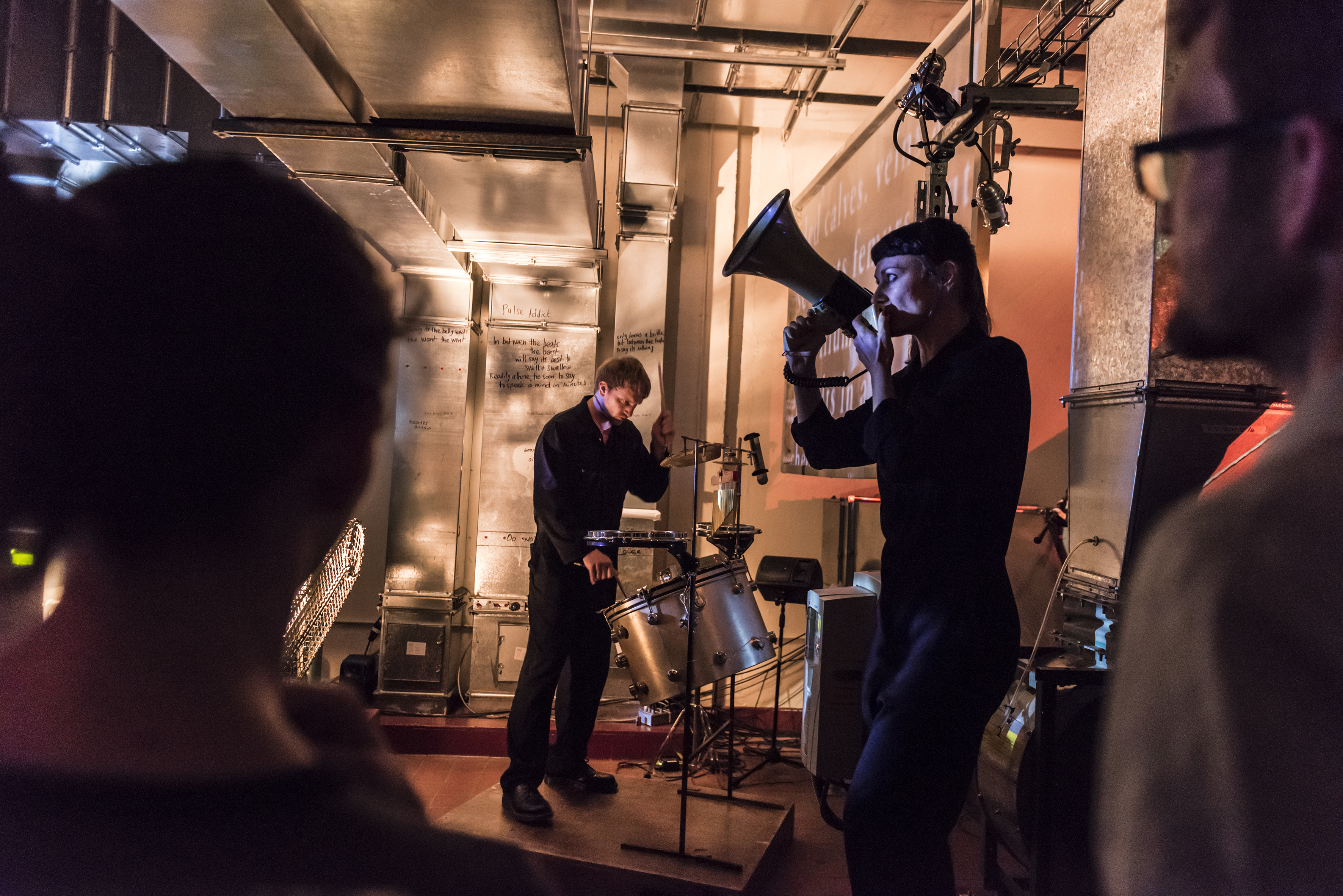 Audience comments
Klanghaus have this uncanny ability of making you feel both part of the collective whole, and yet as though they are performing solely for you. You feel as if at the centre of something wonderful, hopeful and beautifully loud; always on the edge of your seat, ready for the next move and flash of lights, the next eerie call to action. We enter their world, but it is very much built for us. Hannah Wallis, Wysing Arts
'Weird, beautiful, loud, aggressive and like a hug - all at once'
'Like having a musical/sensory massage, I'm tingling with sound!'
'Mind totally and utterly blown! The attention to detail is awe inspiring. Best Installation I have ever been to!'
'I fell in love with every member of the band, the music is phenomenal, the memory will be treasured. It wasn't
wonderful - it was wondrous'
'Powerful and beautiful, we've never experienced anything like it - they possess the building!'
'It's like walking through music itself'
'Fabulously atmospheric - the interaction of music, lighting, building and artwork create a magical experience'
'Spellbinding, innovative, daring, beautiful, inspiring, amazing'
'I think the building really enjoyed it'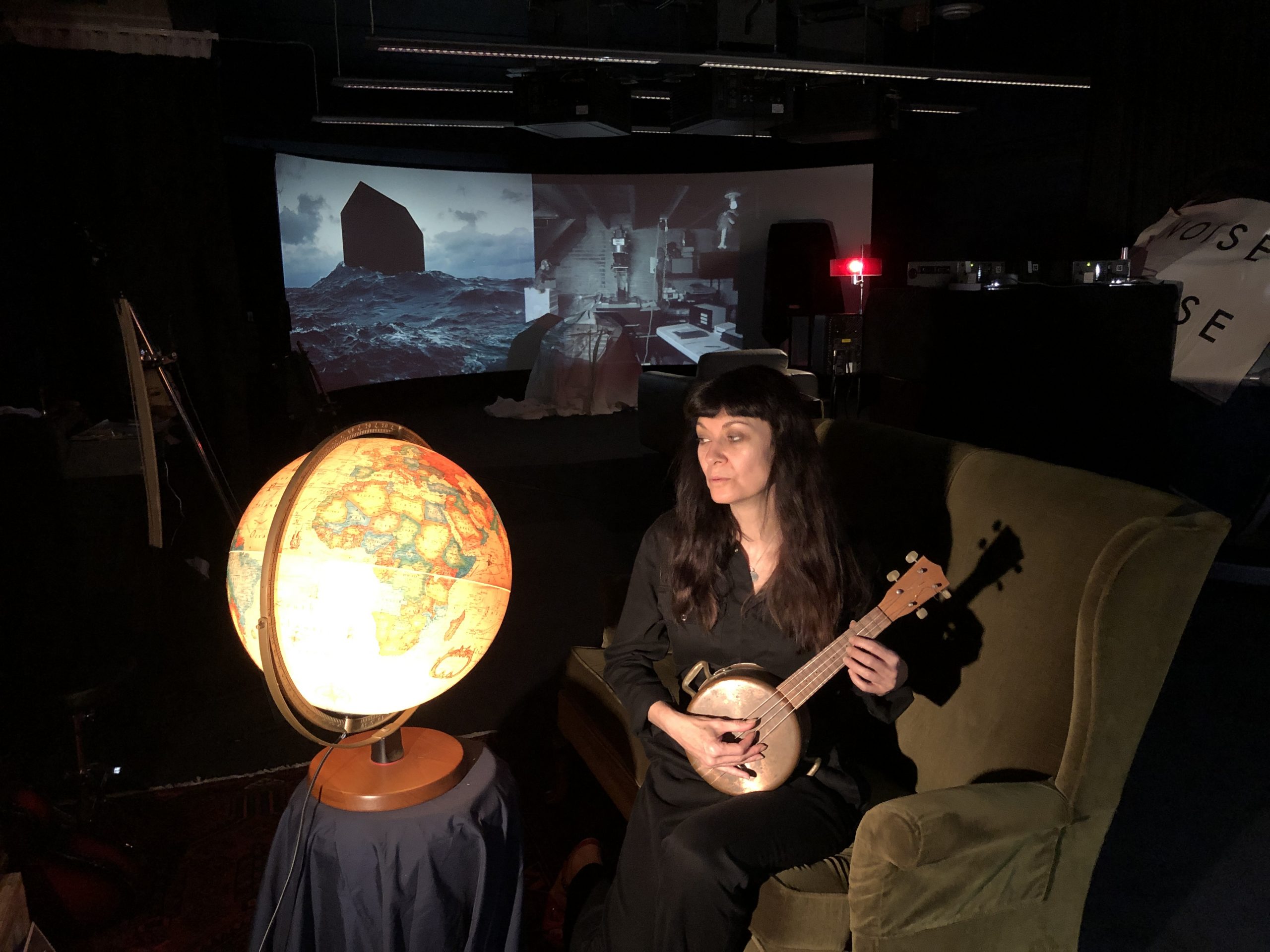 What is KlangHaus?
Sound + Art + Building
KlangHaus develops a relationship with architecture and the built environment realised as a site responsive promenade performance using cinematic conventions, the history of the building and its ghosts.
KlangHaus is a partnership between musicians/sound artists The Neutrinos and visual artist Sal Pittman.
The KlangHaus approach blends a wide spectrum of moving image, light, live music, sound design and staging to accentuate and enhance the inherent qualities and attributes of iconic buildings to create an intimate and exciting journey.
KlangHaus is a true crossover experience, equally attractive to music, theatre and art audiences.
★★★★ 'the walls of the space and the music are genuinely in dialogue with each other'
Lyn Gardner, The Guardian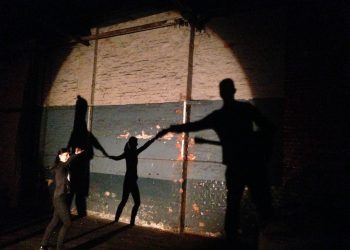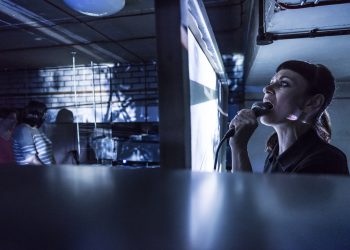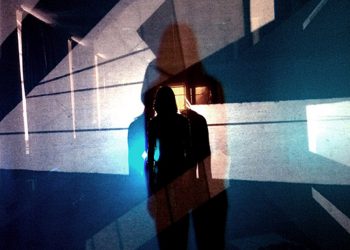 KlangHaus' first iteration was a sensation at the Edinburgh Fringe. It won the Three Weeks Editors' Award and four and five-star reviews from respected theatre critics such as Lyn Gardner, Donald Hutera and Matt Trueman as well as winning great audience acclaim.
KlangHaus company have more recently made bespoke shows for Southbank Centre including Concrete Dreams in 2018, 800 breaths in 2017, On Air in 2016, St Georges works 2016, Colchester Arts centre 2016, amongst many others totalling 300 + performances
Concrete Dreams was the first commission into exhibition design for the company. Working closely with the archive and archive team they created a unique exhibition including live choreographed performances and a cinematic presentation for audiences for the reopening of QEH Purcell Room and Hayward galleries. Click here to read a review
★★★★★ 'a blast of aural and visual magic . . . a joy-inducing original'
Donald Hutera, The Times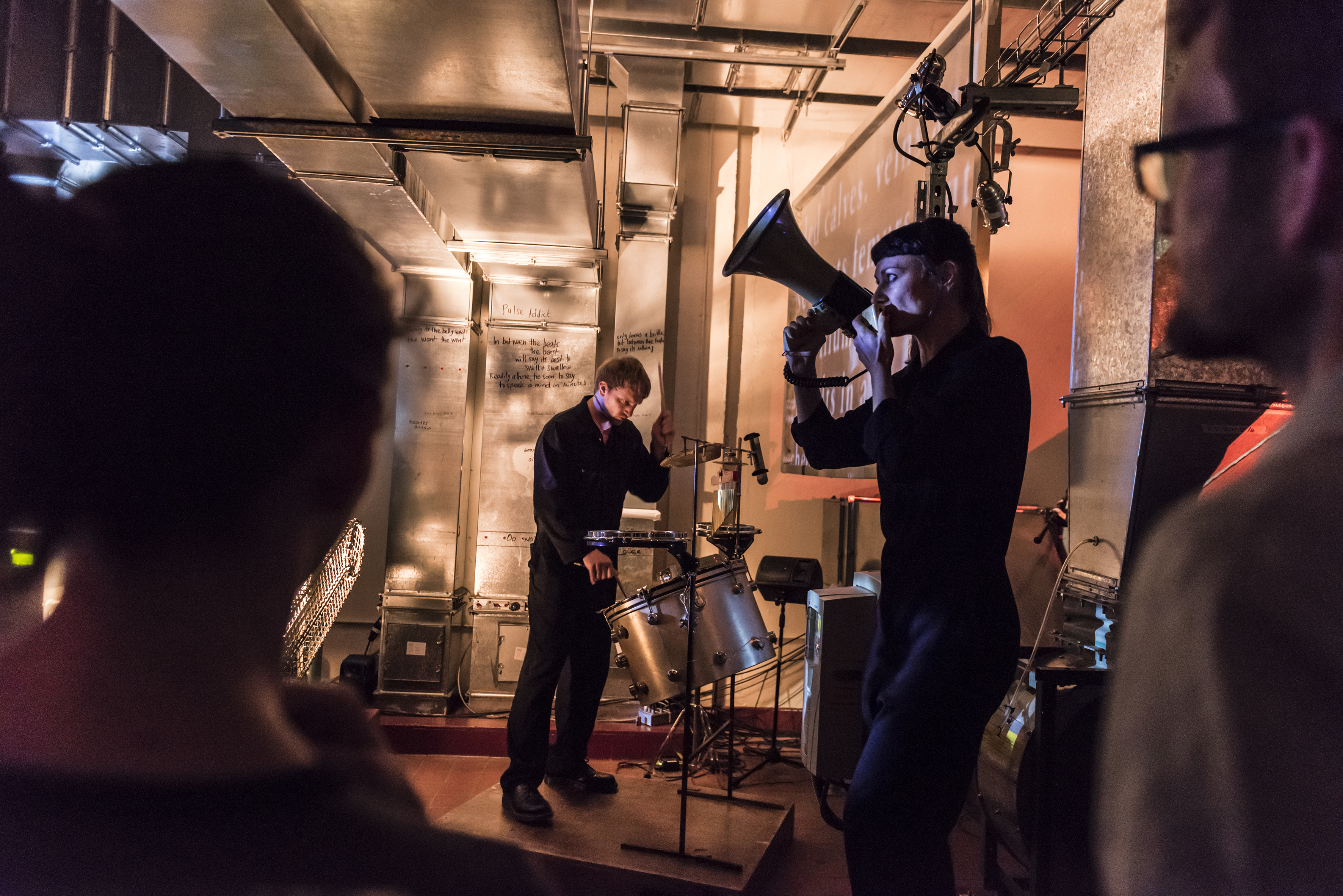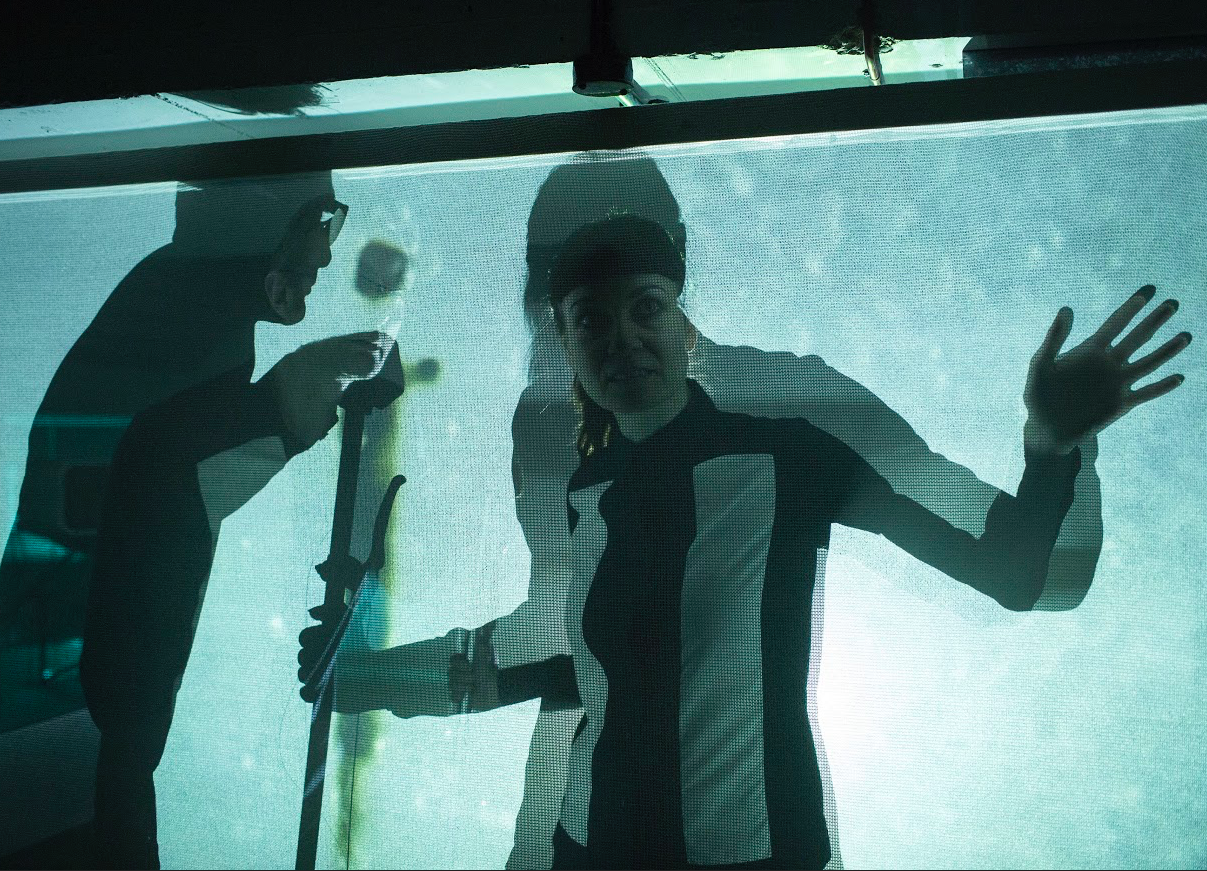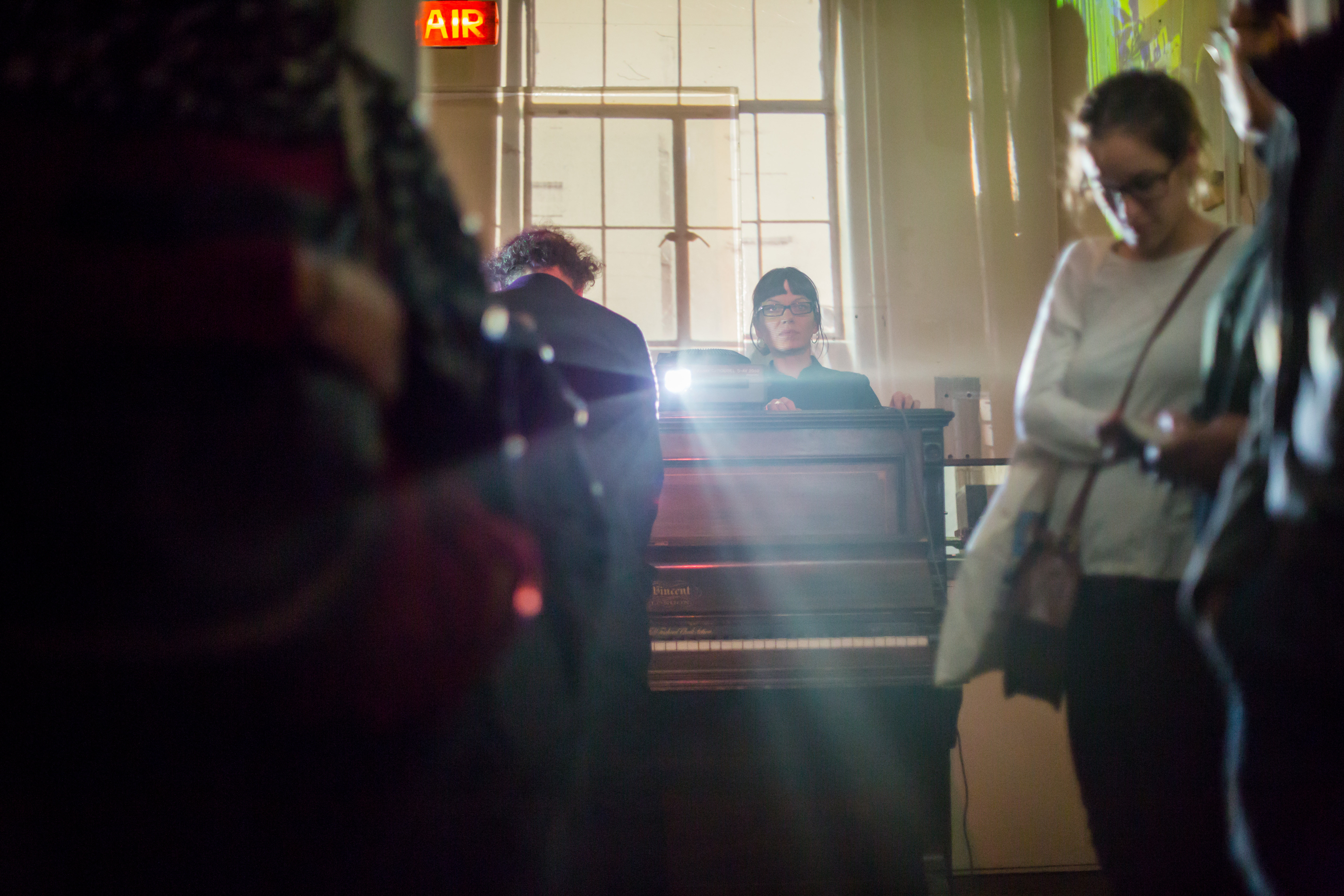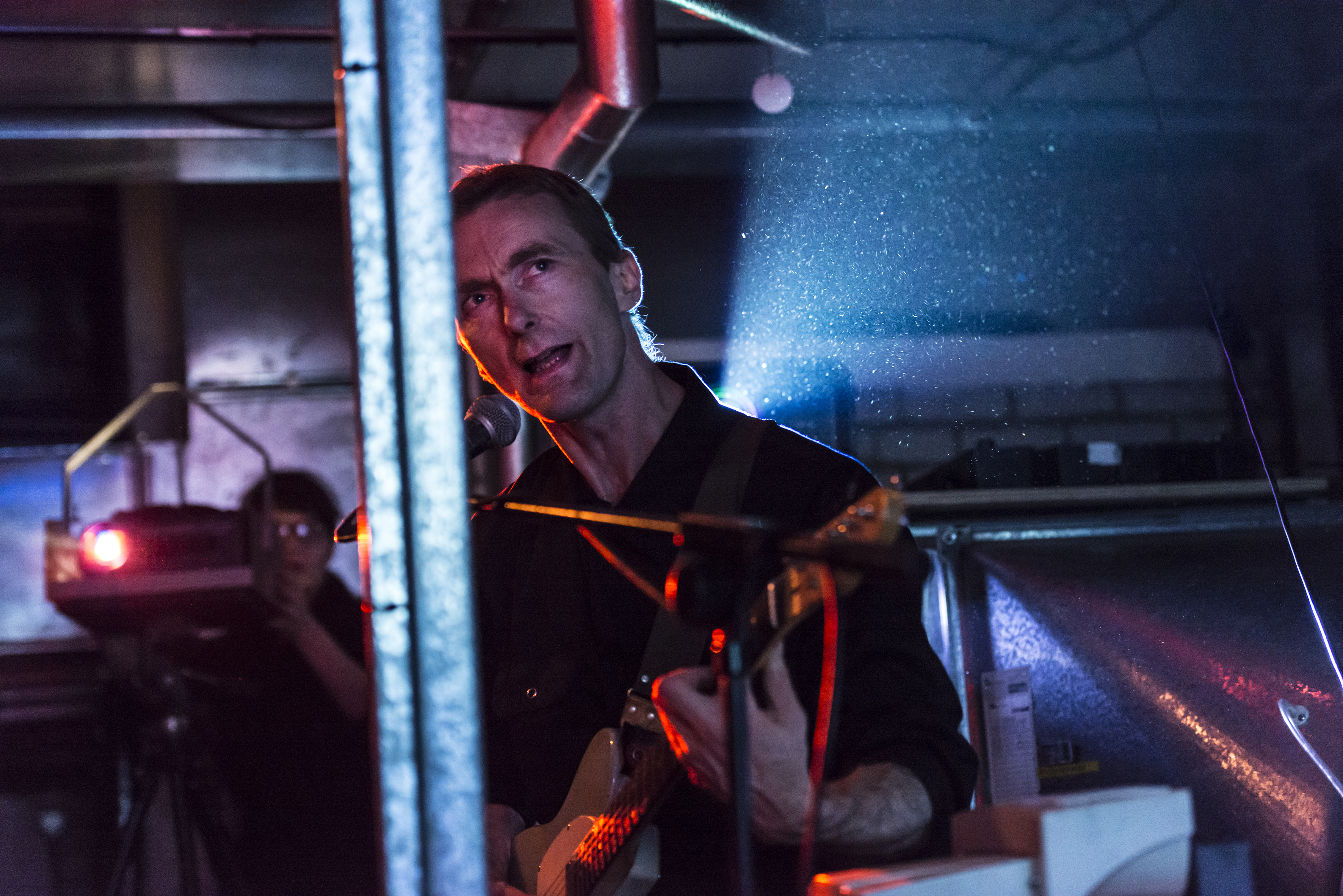 Locations
KlangHaus works with local producing partners to present a new and exclusive show, unique to your location. The most appropriate sites for KlangHaus are multi room buildings/spaces with a history and distinctive architectural features.
See examples below:
In order of appearance – Royal Festival Hall – roof spaces, Somerset House – lower ground,
St George's works - furniture depository, Summerhall – Small Animal Hospital.
Locations
KlangHaus works with local producing partners to present a new and exclusive show, unique to your location. The most appropriate sites for KlangHaus are multi room buildings/spaces with a history and distinctive architectural features.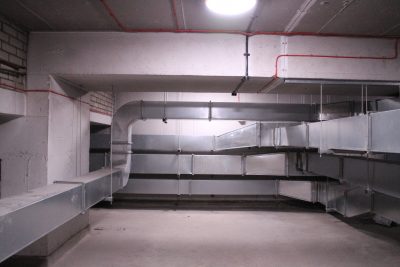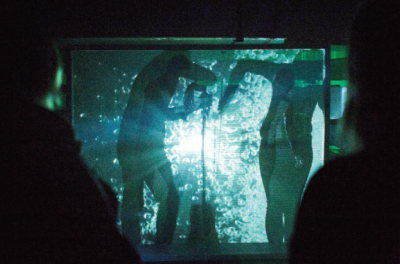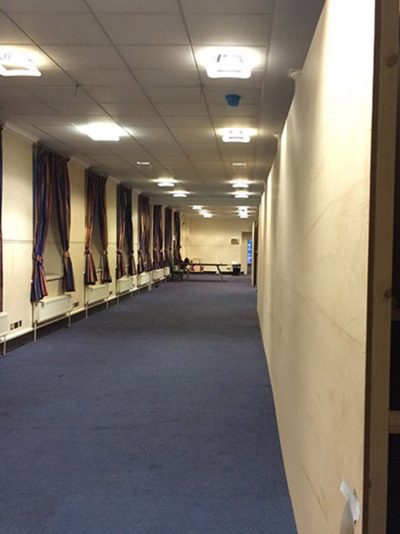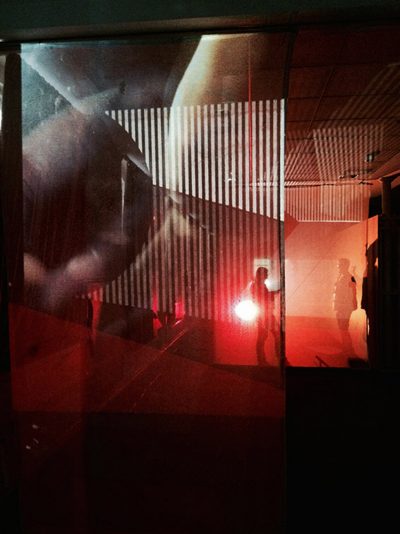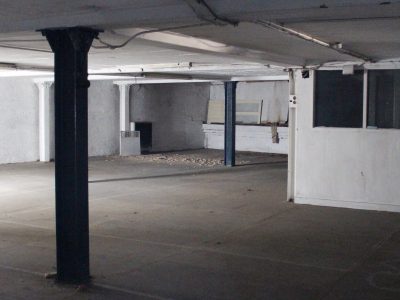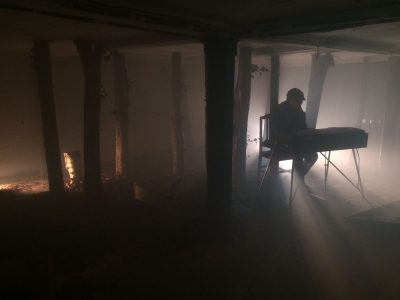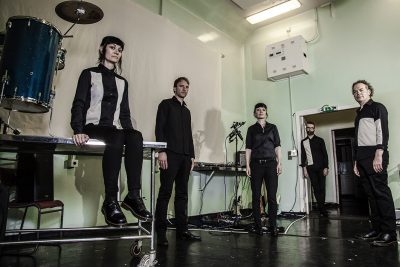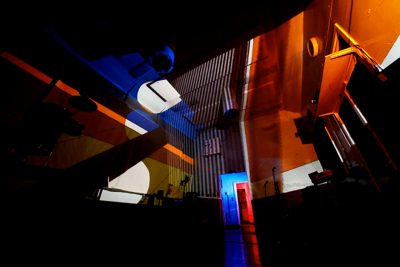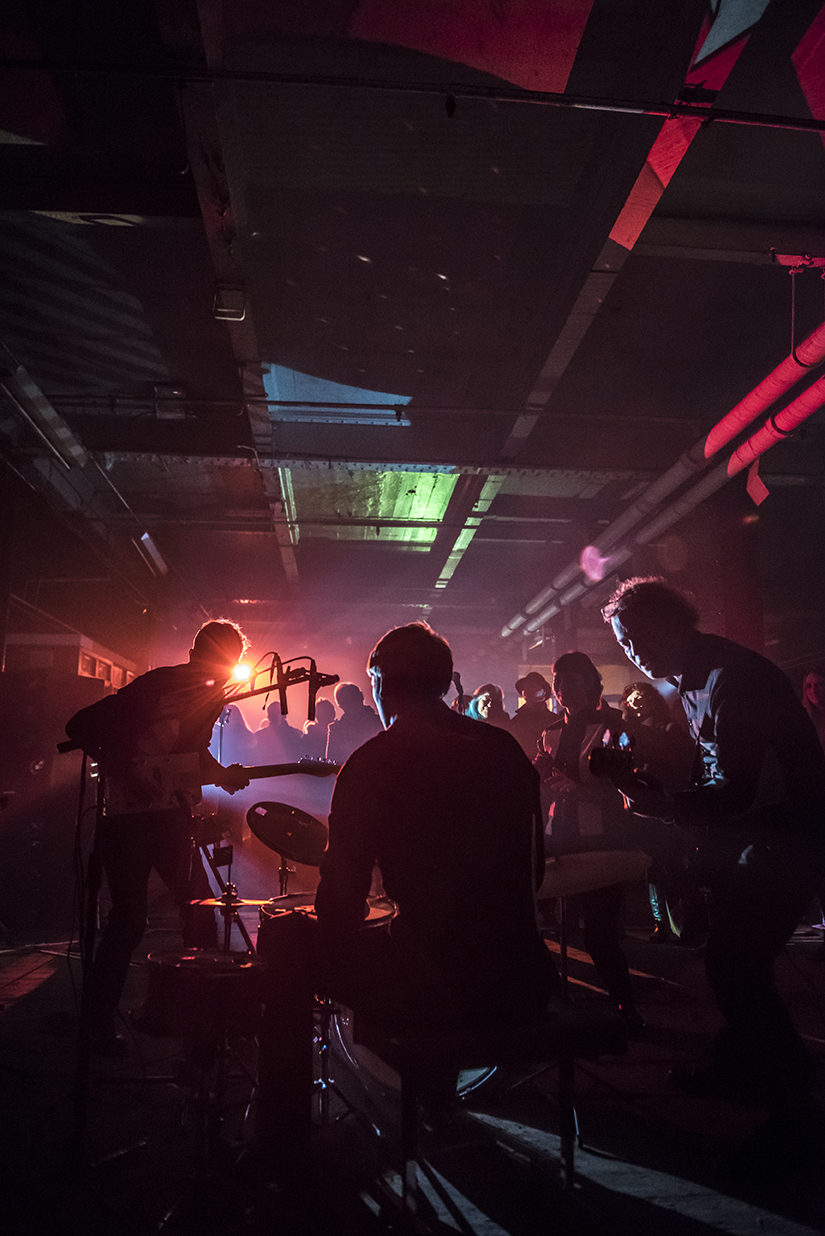 Past promoter comments
'We wanted to talk about the amazing history and design of these buildings, but also the performative history and we knew KlangHaus could play with the archive in a beautiful, creative way.' Georgia Ward, Participation Producer at Southbank.
'After having previously presented the original KlangHaus at Summerhall, I really wanted them to create a new version for the Royal Festival Hall. The result was magnificent and sold out every performance over a full month of shows. The whole team were very professional in the way they worked with our staff, from the technical department to housekeeping to marketing and press. Audiences were powerfully affected by the shows, and there is clearly more appetite to see these shows; accordingly, I have booked another extended run of KlangHaus for summer 2017.' Rupert Thomson Royal Festival Hall
'The beauty of the KlangHaus experience is that by inhabiting unusual spaces, in our case the redundant bus depot, we can broaden the audience without compromising the art. The show itself is a bedazzling mash-up of sound and vision, at times tender, at other times brutal. Holistically, this singular combination of the space, the work and the audience gave a unique addition to our contemporary performance programme.' Anthony Roberts Colchester Arts Centre
'It was an absolute pleasure to work with and host 'Klanghaus:Four Storeys' at our building in Norwich, and watch a friendly and professional production culminate in a week of awesome sell out shows.' Giff Mulley - Site Manager, St Marys' & St George's Works, Norwich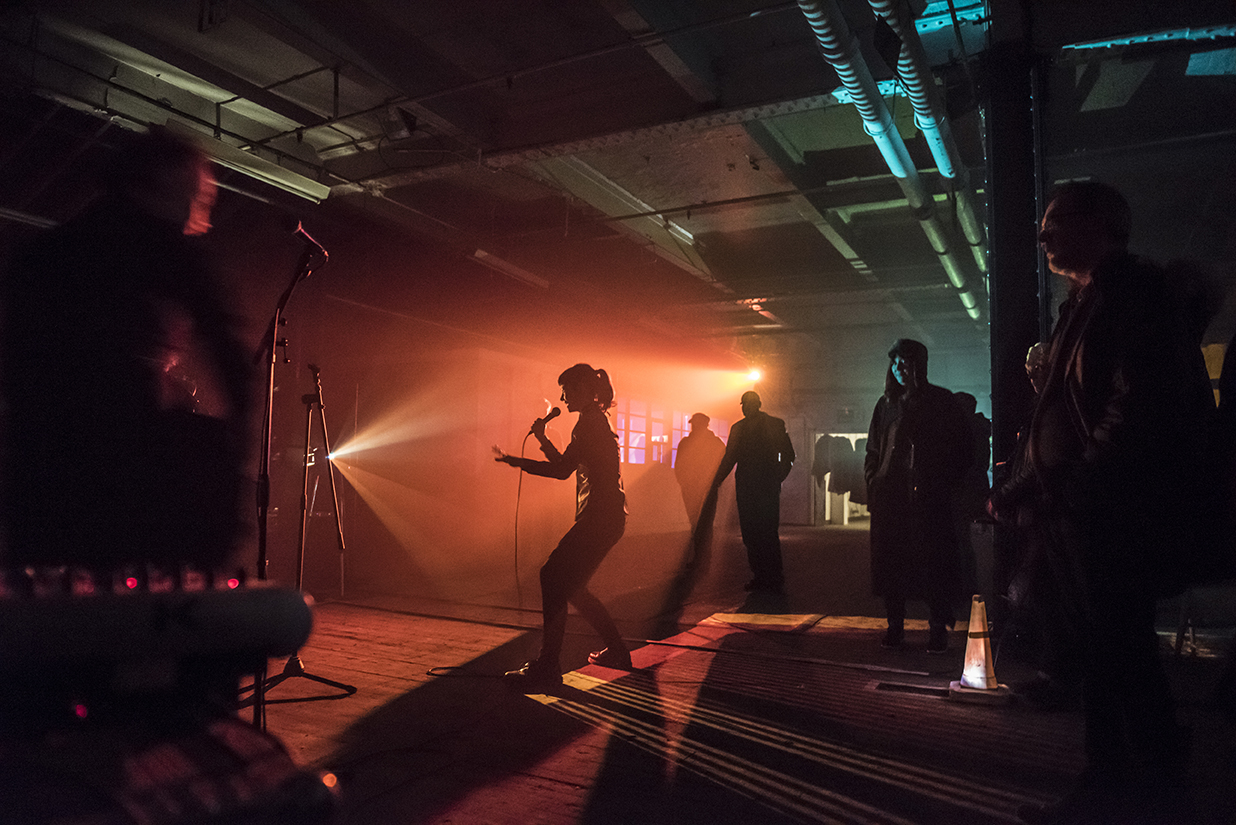 All press and national marketing for KlangHaus is overseen by Steve Forster of SFP Communications ltd (Best Theatre PR, London Fringe Awards). Steve has many years experience of PR and marketing at local, regional, national and international levels and a deep understanding of the unique nature of KlangHaus. He will work in collaboration with producing partner's PR/marketing staff to ensure maximum press coverage and marketing potential for all KlangHaus performances.
The Guardian's photo essay on KlangHaus:On Air